03 Jul

Embracing Alternative Construction: The Advantages of Container Homes

In recent years, alternative construction methods have gained popularity worldwide. Among these innovative solutions, container homes have emerged as a unique and sustainable option for those seeking affordable and eco-friendly living spaces. This blog post explores the reasons why container homes are a great alternative to traditional construction methods and highlights how Containers 254 LTD stands out as a leading provider of container-based solutions in Kenya.

1. Sustainability and Repurposing:
One of the key advantages of container homes is their sustainability. By repurposing shipping containers, we reduce waste and give new life to these steel structures. Instead of letting them sit idle, containers are transformed into functional living spaces, reducing the demand for new construction materials and minimizing environmental impact.

2. Affordability and Cost-Efficiency:
Container homes offer a cost-effective solution for individuals and families looking to build their dream homes without breaking the bank. Compared to traditional construction methods, containers are more affordable, primarily due to the reduced labor and material costs involved. Additionally, the construction timeline is significantly shorter, saving both time and money.

3. Versatility and Customization:
Container homes are incredibly versatile, offering endless possibilities for design and customization. Containers 254 LTD understands that every client has unique needs and preferences. With our expertise in container architecture and design, we can create customized container homes that align with your vision, whether it's a modern and minimalist aesthetic or a cozy and rustic ambiance.

4. Durability and Structural Integrity:
Shipping containers are built to withstand harsh conditions, making them inherently durable. Constructed from high-quality steel, they can withstand extreme weather conditions and provide long-lasting structural integrity. Container homes are designed to meet local building codes and regulations, ensuring they are safe and secure for occupants.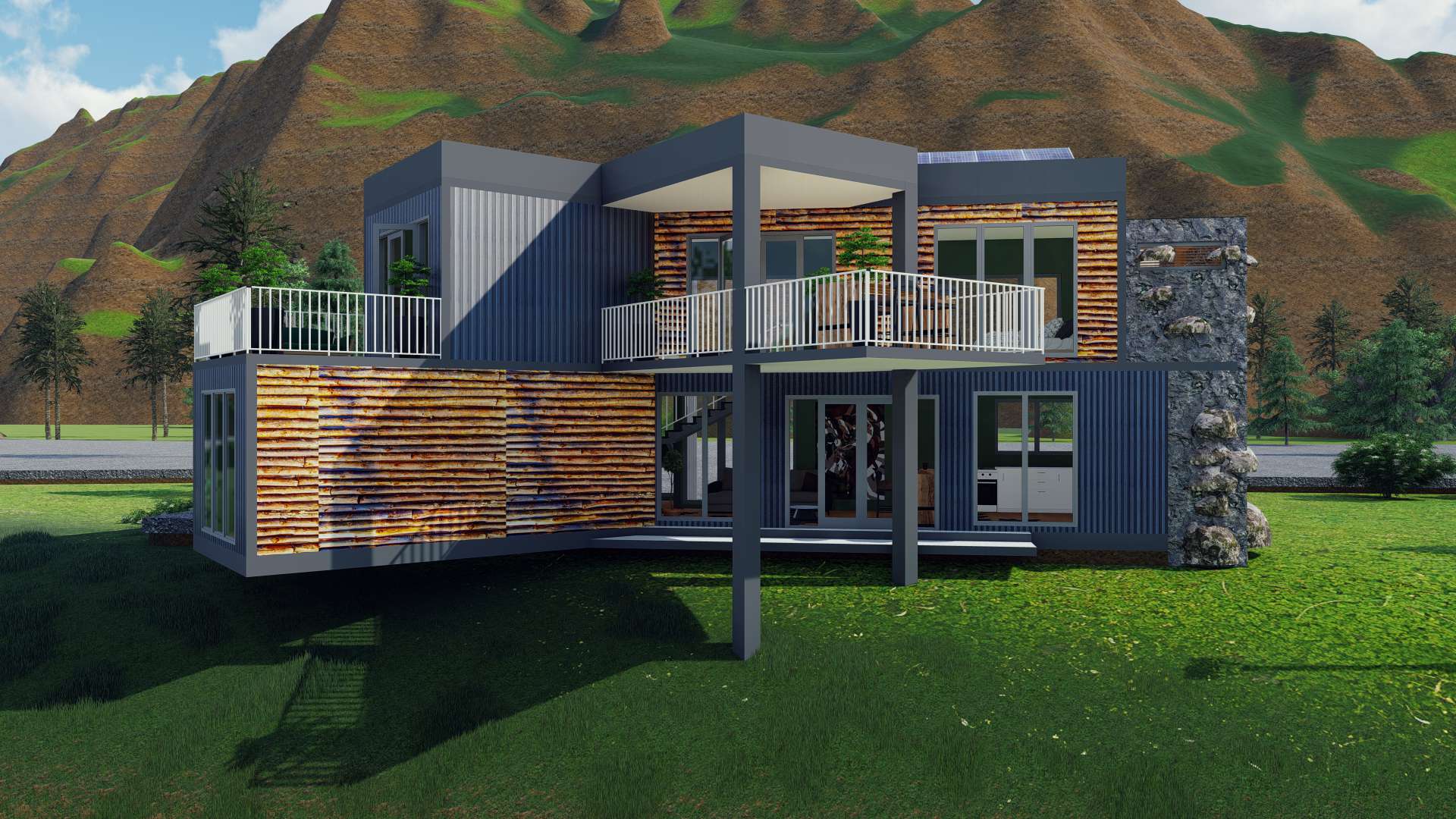 When it comes to container homes in Kenya, Containers 254 LTD is the leading name in the industry. Our team of experts combines extensive knowledge in container engineering, design, and construction to deliver exceptional results. Here's why we stand out:
1. Expertise and Experience:
With years of experience, our team possesses in-depth knowledge of container architecture and conversion, ensuring high-quality craftsmanship and attention to detail in every project.
2. Customization:
We understand that each client has unique requirements. Containers 254 LTD offers tailored solutions, working closely with clients to bring their vision to life and create personalized container homes that reflect their style and needs.
3. Sustainability Focus:
Containers 254 LTD is committed to sustainable construction practices. We prioritize the use of eco-friendly materials, incorporate energy-efficient features, and promote recycling and repurposing of shipping containers.
4. Quality and Reliability
We partner with trusted container suppliers and utilize premium materials to ensure the durability and longevity of our container homes. Our construction processes adhere to the highest standards, guaranteeing exceptional quality.
5. Customer Satisfaction: Containers 254 LTD takes pride in our commitment to customer satisfaction. We strive to exceed expectations, providing excellent service, clear communication, and ongoing support throughout the entire project.
Container homes offer an array of benefits, from sustainability and affordability to versatility and durability. As the premier provider of container-based solutions in Kenya, Containers 254 LTD has the expertise, experience, and dedication to turn your container home dreams into reality. Embrace the alternative construction movement and choose Containers 254 LTD for innovative, eco-friendly, and personalized container homes that perfectly suit your lifestyle and budget. Contact us today to embark on your container home journey.